"75 Indian Startup Founder Stories" Meet Dr. Nilesh Modi, Co-Founder of Fractal31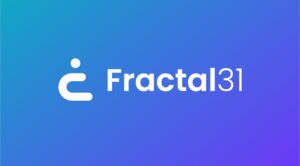 Dr. Nilesh Modi (CEO/CO-FOUNDER) B.Tech. (Nirma Institute, Gujarat University) M.S. (UPC, Barcelona) M.S. Ph.D. (University of California) Worked with Intel, IBM on Elite R&D Teams Worked as Vice-President (Technology/Innovation) with Cygnet Infotech Extensive experience and depth in various roles, domains, geographies, technology skills.
Bringing years of technical and business knowledge and the ability to produce world-class technological/business solutions/products to the table.
We are industry veterans with 100+ years of technology leadership experience. We want to work with highly passionate founders that want to change the world for the better through transformative products, platforms, and services anchored by deep technology solutions.
Fractal31 powers technology-led growth for high-performing founders and businesses through a marketplace of highly affordable deep tech talent and world-class tech opportunities. It was founded 6 months ago by industry veterans with years of expertise in the technological sector as well as a variety of other fields and is experiencing an impressive compounded monthly growth with marquee client signups. A year ago, Co-founders Dr. Nilesh Modi and Kush Saxena acknowledged that high-quality tech and product development gaps drive fatal outcomes for startups and SMB's, and that on the other hand, high-quality tech talent was growing everywhere but unable to realize value or access the best opportunities in the world. That was the beginning of Fractal31!