"75 Indian Startup Founder Stories" Meet Mr. Aditya Kale, Founder of Airattix Storage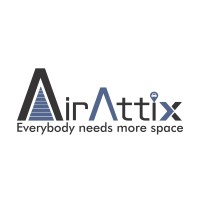 Aditya Kale is a Naval Engineer turned Entrepreneur from Pune, India. After completing his master's in supply chain management in England he came back to India and started his own warehousing company the name of Imperial Logistics. After successfully scaling the business in the B2B segment he started Airattix in 2020 to cater to the common man's warehousing needs. Airattix recently closed its Pre-series A funding round.
He started Airattix, which is a digital marketplace where one can list and rent out privately owned unused storage spaces and vacant car parks, to others who need them. The startup is one year old and recently raised funding.
Airattix provides a solution to common global problems. Looking at the increased cost of living in metro cities people are going for smaller and compact houses, so they are bound to require extra storage spaces. Likewise in the overpopulated metros, it's hard to find a decent secured parking spot for your valuable cars. Airtattix provides a platform to resolve the above-mentioned issues faced by the common man in his day-to-day life.