"75 Indian Startup Founder Stories" Meet Mr. Arun Kumar, Co-Founder of MedXpress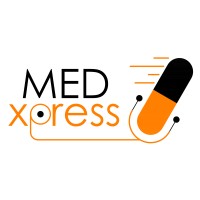 A Purpose-driven conscious capitalist with a mission to provide affordable healthcare in rural India. Arun has 12 years of experience in business development and sales and worked with renowned companies like Deloitte, OYO, and blackbuck. With experience in the startup sector, the co-founder Arun Kumar is looking to democratize the healthcare scenario in rural India.
MedXpress is an Odisha-based B2B healthcare start-up that aims to transform patient experiences in underserved markets. Our goal is to provide high-quality and affordable services via Pharmacists to rural populations. To digitally revolutionize the system and create a platform for the retailer to connect to multiple doctors, diagnostic centers, and hospitals for consultations and bookings.
Access to remote and new markets through MedXpress franchises with the most influential business model (word of mouth)
Easy accessibility via retailers to the best healthcare services in the country.
A holistic business model is benefitting the patients, retailers, doctors, diagnostic centers, and Hospitals.
Ability to leverage our existing diagnostic services for incremental revenue.