"75 Indian Startup Founder Stories" Meet Mr. Jasdeep Singh, Founder and CEO of TransportSimple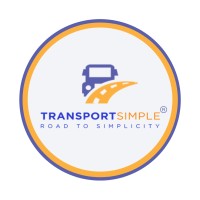 An unmatchable decade-long experience working in the industry and a young mind joining the business witnessing what next-gen need. We located at the heart of steel settlement, Odisha, for over 20 years understand the paradigm shift industry is seeing, the owner psychology, market demand, and many more. As businesses combined, we are fleet owners, transporter, manufacturer, and pump owners, making us understand the industry from all verticals as clients, vendors, and logistics business owners. Alongside, a perfect blend of logistics, accounts, data science, and technology expertise helps us foresee the change data-driven decision-making can bring to the guts-driven industry.
Jasdeep, Founder and CEO, holds an engineering degree from SRM University, Chennai, and graduated in 2015. He was a Decision Scientist in a unicorn startup MuSigma for two years. His job profile consisted of data analytics, web application development, and business analytics. He has worked in and watched transportation companies after quitting his job for almost a year. After getting an in-depth understanding of the industry's problems and improvements, he started working toward TransportSimple. He brings in leadership, technology, and analytics skills.
TransportSimple, with decade-long industry experience, provides enterprise solutions for vehicle owners and transporters to manage operations and accounts efficiently. The one-stop solution covers every aspect to organise administration, reducing efforts, and increasing profits.
The story doesn't stop here. We use the data and instances generated from enterprise solutions to provide value-added services such as load board, marketplace, trip credit, insurance, and more directly via TransportSimple to the client when they need it via our partner collaborations.
The world is moving towards SaaS & to ease vehicle owners' and transporters' lives; we vision APIs to communicate with clients & vendors. The channel partners & collaborations are our long-term approach to simplify working and increase profits.