"75 Indian Startup Founder Stories" Meet Mr. Prahllad Mittal, Founder of Homvery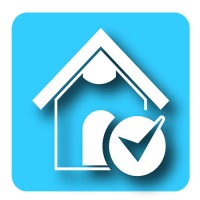 Homvery, headquartered in Sambalpur, Odisha, aims to tap into the growing hyperlocal delivery market by providing home maintenance services.
Founded in 2017 by Prahllad Mittal, Rajat Kar, and Ritesh Mittal, the Homvery app allows users to place demands and connects them with technical experts for home maintenance services such as renovations, repairing plumbing, packers, movers, and laundry amongst others.
Prahlad explains that the idea came to him while he was doing his BTech course at VSSUT, Burla. After noticing that electricians and other technicians refused to take up work at their homes fearing to bargain, he decided to solve the problem by launching Homvery to connect consumers and technical experts online.
"Initially we started Homvery in Burla, a city in Odisha, on a pilot basis with just Rs 2,000 from our pocket money," says Rajat, Co-founder, and COO of  Homvery.
The co-founders reveal that the bootstrapped startup is at present operational in 7 cities: Sambalpur, Bhubaneswar, Cuttack, Bargarh, Rourkela, Jharsuguda, and Burla. The startup claims to have over 10,000+ registered users
"As of now, we have over 150+ technicians working with us. We have completed more than 15,000 services till now with an 80 percent customer retention rate.
In the coming five years, we want to create an impact where people say 'call Homvery' instead of 'call technicians' whenever they need home maintenance services," Prahllad says.