"75 Indian Startup Founder Stories" Meet Mr. Ritesh Kr. Sharma, Founder of OrderPlz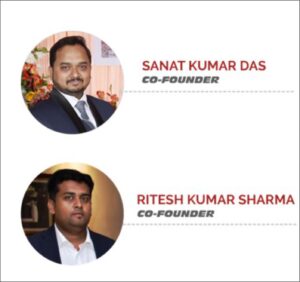 A Marketing professional with an experience of 4 years of Sales & Marketing and Brand Promotion. Presently, handling the IT and Marketing of orderplz.in
OrderPlz is a bootstrapped, On-Demand logistics-based startup, that acts as an intermediary between merchants and prospective buyers who wish to get products from local restaurants & merchants delivered at their doorstep. Founded in 2015, OrderPlz is the pioneer in creating the home delivery market in Jharsuguda.
During this journey of seven years, Ordeprlz had lots of hands-on experiences in this small city delivery market. Initially generating sales of Rs. 5000 during a month now it has monthly sales of over Rs. 6 Lakhs per month with a tie-up with more than 48 Restaurants in our network.
As we are established in only one city, we need funds to increase our presence in our cities, where such a model can work and will provide such service to the consumers.