"75 Indian Startup Founder Stories" Meet Mr. Sudipta Sengupta, Founder of The Healthy Indian Project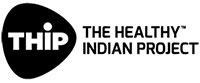 Sudipta Sengupta is a first-generation entrepreneur. An Engineering graduate with a post-graduation in business management, Sengupta worked in various startups and large-scale media platforms for the last 15 years helping them set up new digital ventures. A Digital product person from heart, he was the Digital Head and Head of Content Strategy for BW Businessworld in his last stint. He took the entrepreneurial route in 2019 and set up THIP to help Indian citizens get access to credible, evidence-based, and relevant health information.
The Healthy Indian Project is a health solutions company that promotes health literacy to empower people to make the right health decision. The company's health information and fact-checking platform THIP Media focuses on educating citizens with credible health content and also fact-checks health misinformation to save people from falling prey to fake claims. The company works with tech giants like Facebook and WhatsApp to help them identify and debunk health misinformation and disinformation. The platform has recently been awarded as one of the best healthcare initiatives at Health 2.0 in Dubai for its efforts during the COVID-19 pandemic.