"75 Indian Startup Founder Stories" Meet Mr. Vijender Reddy Muthyala, Co-Founder of DrinkPrime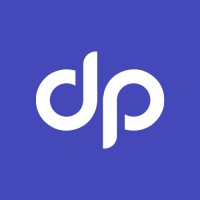 Vijender Reddy Muthyala is the Co-founder and CEO of DrinkPrime. He graduated with a Master of Engineering degree from the Indian Institute of Science (IISc) in Bengaluru. Before starting DrinkPrime, Vijender was in the compiler research team at Advanced Micro Devices (AMD), where he worked on the next-gen AMD servers. He used his expertise in technology and product development to build India's smartest water purifier on rent trusted by 1 lakh+ user.
DrinkPrime was started to solve the problem of accessing safe drinking water in India. The IoT-enabled customized water purifier on subscription is the perfect combination of the cost-efficiency of water cans and the water quality expected of water purifiers. By monitoring input water quality and providing a customized solution, DrinkPrime has disrupted the 30-year-old water purifier market where water purifiers were sold just like TVs! With DrinkPrime, a subscriber gets access to clean, safe, and healthy drinking water 24×7.
DrinkPrime currently provides service to over 1 lakh users in Bengaluru, Hyderabad, Delhi, Faridabad, Ghaziabad, Gurgaon, and Noida, among other cities across the nation. DrinkPrime aims to make safe drinking water accessible to 1 million households in India in the next five years. Additionally, DrinkPrime has won two prestigious awards: Forbes Asia 100 To Watch and Fast Company's 10 Most Innovative Asia-Pacific Companies. The startup was recently featured on Times Now – Brand Vision: The Change Makers | A Leaders of  Tomorrow Special Series. The six-year-old startup is backed by marquee investors like Omidyar Network India and Sequoia Surge.
Another thing that makes DrinkPrime stand out is the DrinkPrime mobile app. A DrinkPrime water purifier is in sync with the user's mobile app enabling them to recharge their water purifier, monitor drinking water consumption, and water purifier health, top up or change subscription plans and reach out to the support team for assistance. With DrinkPrime, the subscribers also get free lifetime maintenance, filter replacements, relocation, delivery, and installation.