"75 Indian Startup Founder Stories" Meet Mr. Yogesh Dhingra, Founder of Smartr Logistics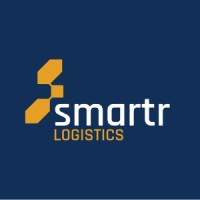 Yogesh Dhingra – Managing Director and Chief Executive Officer, Smart Express, Ex-Chief Financial Officer ( Chief Operating Officer and Chief Strategy Officer ) Blue Dart Express Limited. After a long stint spanning over 36 years in diverse industries such as Assurance, Advisory, construction, and logistics, Yogesh Dhingra has now embarked on the entrepreneurial career path and nurtures his venture. Yogesh was with the Logistics market leader for 27 years and was responsible for Operations, Service Quality, Security, IT, Finance, Strategy, Investor Relations, Accounting & Costing, Risk, Legal, Tax, Compliance, Secretarial, and Governance in Blue Dart.
He also played a major role in the acquisition by DHL of Blue Dart and stabilizing and strengthening its subsidiary Blue Dart Aviation Ltd. One of the boldest strategic decisions taken by Yogesh was how he fortified and enhanced the Dart Surface line (Blue D art's ground express product). He supported the organic 'build' mode rather than a 'buy' mode through acquisitions.
Smartr Logistics commenced operations back in October '21 with a seed capital of INR 100 crores. The round was led by IIFL India Private Equity Fund and Smiti Holding & Trading Company (Jalaj Dani family office).
Smartr Logistics (Smart Express Pvt. Ltd.) is a one-stop solution for all logistical requirements. We are a conclave of passionate business veterans with a combined experience of over 200 years in the logistics industry. Our goal is to provide seamless logistical solutions customized to the needs and constraints of our customers fairly and transparently.