Federation of Indian Industry (FII) signs MOU with MergerDomo on 22 June 2022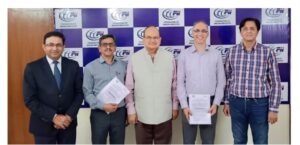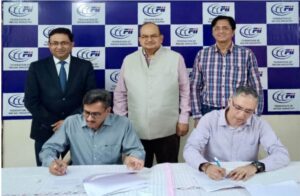 An online investment banking portal engaged in providing deal sourcing & deal execution opportunities (M&A- buying / selling a company/ division/ product and fundraising) in presence of Mr. Deepak Jain, Director General -FII.
The MOU was signed to facilitate each other's strengths and create a collaborative ecosystem and investment environment for SMEs.
Both MergerDomo and FII have high priorities on MSMEs and they understand both linkages of growth opportunities and funding.
On this occasion, Mr. Jain said that through this collaboration, MSME shall be unity in terms of M&A / Divestiture opportunities or acquiring/accessing New technology, entering into Global joint ventures, etc. MSMEs will also get financial advisory services, Industry information, memorandum preparation, financial activities,
FII is engaged in many verticals of Industry like Automotive, power, technology, paper, plastics, Pharma, etc.
FII is working tirelessly to build a self-reliant Indian Industry. MSMEs will be humbly benefitted from this development.
This MOU was signed in the Gurugram office of FII by Dr. Shailendra Vyas, Chairman of the Startup division, and Mr. Hormazd Charna, Founder Director MergerDomo, Sh. Hitender Mehta, Chairman of International Affairs Committee- FII, and Mr. Manoj Mishra, Co-founder & Strategy Advisor, MergerDomo were also present on this occasion.