Fintech startup FinanceKaart raises INR 10Mn of seed funding from renowned Angel Investors
May 20, 2022–Lucknow, India: Fintech startup FinanceKaart, incubated & backed by IIM-Lucknow & FinBlue-STPI- Chennai, raises INR 10Mn of seed funding from renowned Angel Investors.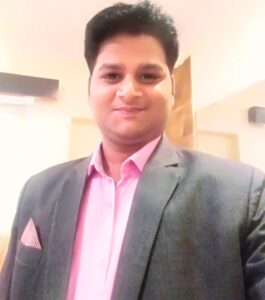 Amidst the emerging expansion in the startup ecosystem of the country, FinanceKaart, a digital marketplace for financial products has successfully elevated an amount of ten million from private investors. In the recent years, online or digital fundraising has become most popular due to its easy accessibility.
The capital raised by FinanceKaart will be utilized in building the robust technology platform, hiring, and enhancing user experience.
About the Startup
FinanceKaart is an AI driven marketplace Neo- Bank which caters to the un/under-served MSMEs in India. FinanceKaart was founded by Mr. Ganga Ram Gupta in 2018 at Lucknow with the vision to cater financial services needs of small business owners & offers them products around lending, credit cards, insurance & current account through its partner banks & NBFCs. It is also looking for NBFC license in the days to come to build its own loan book.
FinanceKaart also received many prestigious awards like the 'Nasscom India Fintech Award-2019 under Financial Inclusion' category, IdeaThon-2019 -Fintech Category, Conquest, BITS Pilani , HDFC Bank Digital Innovation Award & many more.
Founder & CEO
Ganga R.Gupta is an MBA graduate from Banaras Hindu University (BHU) and had completed his MDP from the Indian Institute of Management, Lucknow (IIM-L) with professional experience of more than 9+ years in Product, Portfolio and Business Development across BFSI.
He is a first generation entrepreneur & prior to setting up FinanceKaart he has served in several strategic leadership positions in prestigious corporates like Star Union Dai-ichi Life Insurance, India First Life Insurance, Muthoot Finance & Religare Health Insurance. He has played an instrumental role in various product set ups during his tenure.
visit: