Fluid Ventures General Partner: Amit Singal Shares Insights on the Rise of Investment In D2C Sector
08:44 PM Feb 16, 2022 IST |
sam sss
D2C startups are seeing a time of glory with more ideas coming to the periphery and more people investing. In order to promote positive change in consumer behavior, This Gurugram based micro-venture capital fund, Fluid Ventures has decided to invest and partner with D2C brands. Amit Singal, General Partner says, "While there are institutional investors in India investing at Series A or above level but there were not enough venture capital funds available at an early stage that were making quick decisions. Thus, we decided to form a micro venture capital fund with a focused approach of investing in early-stage D2C based startups, and arrive at the seed stage or bridging the gap between seed and Series A".
Impact of D2C on consumer brand
With the internet boom, consumer buying habits have changed drastically and consumers have direct access to products without intermediaries. The customers have shifted towards e-commerce and traditional buying habits have taken a backseat. E-commerce websites are now acting as the connection between producers and the customers which makes the process of buying easy and hassle-free.
Amit Singal's vision is to bypass the unwanted hurdles created by the intermediaries and work on the D2C arena. Venture capital aims to invest in 15-18 startups in the next 3 years from this INR 60 Crore fund size. The founding partners have 30 years of investing experience.  Fluid ventures have invested in D2C brands such as Fabriclore, Shumee Toys, Wallmantra and Eske Paris from the fund in the last six months since the launch of the fund and plans to invest in 3 more companies till March 2022. They provide hands-on support to the founders to bring scalability and help them raise a subsequent round of institutional capital from larger funds.
The process was not a cakewalk for Fluid Ventures. They have to undergo the trial and error process while strategizing and reworking their investment strategies. Amit recollects the challenges that they have faced in the beginning and quickly pivoted. "We crossed all hurdles with the help and advice of our advisors, seniors, and colleagues," he says.
According to Amit, the D2C sector has the utmost potential to bring customers directly to the brands that provide actionable insights on building and innovating the right consumer products. It is the future of business. There are several factors that are to be taken into consideration as the demand of the product in the market, consumer behaviour and customization as per consumer need as well as the user shopping experience.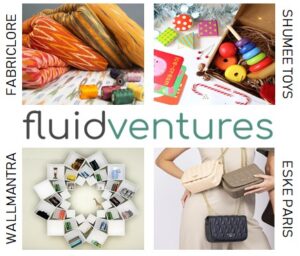 For Indians by Indians
Our aim is to help Indian startups build global Indian brands. We have taken ample care in minute details like .in domain for the websites these days consumers want to support local brands. It might not seem relevant but the .in domain is a great investment as it creates the Indianness in your website and caters to more Indian customers. "If you want to portray Indianness and want to venture out to the next segment, the .in domain works as a great investment," Amit adds.
Growth
An online presence is a prerequisite for running any business. Hence we support digital-first Direct to Consumer businesses by investing in them. "Our strategy remains to raise more money from investors while deploying it for the startups. We want to play a significant role as Venture Capital in the startup ecosystem and help early-stage startups to progress," says Amit.
We are functioning in three stages to start with. Initially, we raised 60 crores which we would be deploying to the startups and simultaneously bring Fund 2 which is being aimed at 250 crores, and fund three aims at a larger AUM.
They are aiming to work with portfolio startups in reaching a larger customer base both in India and internationally. "As an institutional investor, we plan to have dedicated teams in the organization for helping our portfolio companies in planning the right marketing strategies, help them in recruitment, find the right customers, and appoint the right kind of mentor/advisor for their growth," he says. Fluid Ventures not only provides money but also gives support in development.